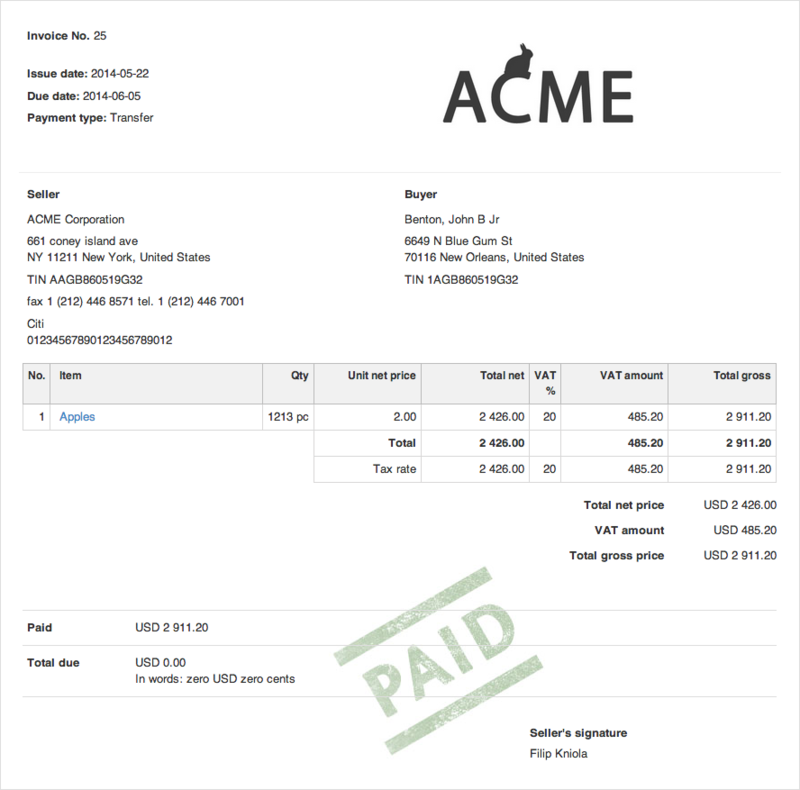 Running a business
What is an Invoice? Simple Definition

Maрго Овсієнко, 2014-05-22
Invoice is the primary sales document, containing detailed information regarding completed transaction. It is a legal document, which can be used as an evidence of an incurred debt. Properly issued invoice should contain the following information:
- The name and address of both seller and buyer, as well as their Tax Identification Number (TIN).
- Document issue date along with the date of filing or completion of delivery of goods or services.
- The word "Invoice" and document number.
- The name of product / service.
- Measurement unit and quantity of sold goods or the nature of services.
- Net price, net value, tax rate, vat and gross value.
- The amount of net sales value or services broken down by individual tax rate, tax exempt or non-taxable.
- The amount of total receivable with tax, expressed in figures.
-  The amount of total receivable with tax, expressed in words.
Create your invoice with InvoiceOcean
No commitment. No credit card required.
Start 30-day trial
Invoices can have their own forms and designs, however, must contain the above information. Invoice must also be issued in duplicate (original and copy). 
This video tutorial below shows you how to issue an invoice using InvoiceOcean: