5 inexpensive platforms for managing your event vendors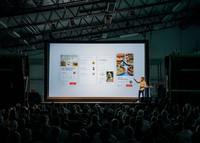 Event planning can be a rewarding and exciting career. The work is fast-paced, and no two days are exactly alike. Your "office" and the vendors you're collaborating with change often, sometimes multiple times in one day. Without surprise, Event Coordinator have consistently ranked among the top ten most stressful jobs in CareerCast's annual report.
Fortunately, the industry is brimming with innovative technology to help you manage every stage of planning an event. In fact, research shows that using event management software increases productivity by 27%, profit margins by as much as 30%, and attendance by 20%. Substantial increases, to be sure.
Managing the event's vendors is consistently one of the biggest challenges Event Planners face. With so many free or inexpensive event management tools available today, it's difficult to decide which one to include in your toolkit. 
In this article, we'll discuss the 5 most affordable event management tools for managing vendors/exhibitors. Some can help you manage every stage of the event planning process; others are specifically geared towards managing and collaborating with vendors and exhibitors.
1. Purplepass 
Most known for its cloud-based ticketing solution, Purplepass's award-winning technology can help you manage every stage in the event planning process. Suitable for small to midsize event organizers, you'll have everything you need to process sales, promote your event, find support staff, and manage artists and vendors. The solution will even capture key event data to maximize ROI.
Organizers can create custom event pages and dashboards designed specifically for vendors. From a map of tables to vendor packages and merchandise add-ons, you'll have complete control over what information is included on your vendor sign up pages. You can even include important notes that you want the vendor to know; "Please check-in for set up by 3:00 pm".
Price: It's free to sign up for a Purplepass account. Fees are based on services rendered and the number of tickets or slots sold. 
2. Facebook 
A recent survey revealed that approximately 70% of event planners and marketers agree social media is "extremely important" for promoting an event. For pre-event engagement, Facebook was the overwhelming leader. 
Most of us have used Facebook as a tool for engagement and promoting events. But, we've found that it's also an effective event management tool. When you create your Facebook event, take the time to make a second page for vendors. This gives you a centralized location where vendors can sign up, coordinate, and access important messages about the event.
Price: Facebook offers this free service to all its users. 
3. Event Essentials 
Event Essentials is a user-friendly, web-based solution, which helps organizers plan and manage events. Best suited for medium to large events, this intuitive platform helps streamline your processes, so you can focus on the important details. 
Key features include customized event website design, online ticket management, and event marketing. Its vendor management portal can be customized to meet your unique needs. Vendors can register, access and pay invoices, and view important messages leading up to the event. 
Event Essentials is a modular solution. 
Price: Fees are based on the modules you use and services rendered. 
4. Cvent 
Cvent is an event management platform equipped to handle events of all sizes. This all-in-one solution helps streamline and simplify the entire event planning process. Key features include event marketing, advanced reporting, and supplier procurement.
With Cvent, you can remain in constant contact with vendors, sponsors, and event talent, ensuring a seamless and successful event. 
To get started with Cvent, simply launch an event. 
Price: Fees are based on the options selected and services provided. 
5. Sparxo
Sparxo is a web-based platform that offers on-brand solutions for in-person and virtual events. While event ticketing is their focus, Sparxo's user-friendly platform is equipped to support you, from beginning to end. Key features include online ticket sales, event registration, vendor/exhibit management, and budgeting.
Price: Getting started with Sparxo is free. Fees vary based on ticket prices and total sales.
Choosing event management software can be a matter of choice, so we aimed to give our readers multiple quality options to consider. These five designs consistently receive top marks and are sure to offer greater organizational and operational prowess to your Event Planning business, regardless of your final choice. 
Keep in mind, you don't have to break the bank to begin using event management software. These are only a sample of the many high-quality options available. See for yourself how event management software can change your game. 
---
---
//