Fakturownia.pl takes over Invoice4U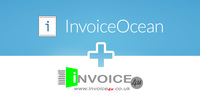 We founded our company just 5 years ago. Since then over 250 thousand companies from all over the world have grown to love our powerful yet intuitive financial software. Today our brand portfolio, which already features Fakturownia.pl (the first and main language version), InvoiceOcean.com, InvoiceOcean.de, BitFactura.es and VosFactures.fr, has expanded to include a new offering targeted at Great Britain - Invoice4U.co.uk.
Fakturownia began as a side project - we wanted to cut down the time we spent on invoicing and didn't really have a plan to make the software public, recalls CEO and head programmer Marcin Stefaniak. However, the system's simplicity and abundance of features quickly attracted other entrepreneurs to the platform; soon, many of them switched over their accounting to Fakturownia. Our first users mostly hailed from the startup community - which we remain close to - but with time more and more businesses decided to move over their finances to Fakturownia.
The key to success?
Following your users' voice.
Even the most perfect tool is useless unless it fulfills a need that people actually have. This is the rationale behind our community-driven development model. Our users have helped us design Fakturownia to look the way it does today. The wealth of ideas sent to us is what allows us to make Fakturownia useful and attractive to an increasingly growing number of users. It's thanks to them that we've developed most of our 'international' features - our software supports invoicing in 28 languages and 180 world currencies!
France, Germany, Spain, USA and Great Britain
Fakturownia's popularity inspired us to expand beyond Poland and localize our product to better suit the needs of foreign markets. Each country-specific version is created with attention to every detail - we want our customers to be sure that their invoices are fully compliant with local laws. After the successes we enjoyed in France, Spain, Germany and North America, we decided to move into the British market. We've had our eyes on the British market for a long time, but starting from scratch is always difficult - which is why we decided to acquire an established brand, says Marcin Stefaniak. When we decided to move into Britain we immediately thought about Invoice4U - a British brand which we've worked with for a long time - and soon learned that it was for sale, adds Michał Stefaniak, CMO.
We believe that our experience and our software will help boost the growth of Invoice4U, and that many British entrepreneurs will soon join the ranks of our happy customers, summarises Paweł Deryło, CTO.
Keep your fingers crossed!
---
---
//