Our newest monthly summary of InvoiceOcean updates for February 2018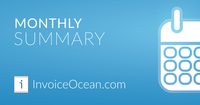 February might be a short month, that however does not mean that we have been sitting idly by and not working on new features. As a matter of fact, we have prepared a pretty extensive list for you. With this month being a true 'a-la-carte', with system improvements going from client lists to better payment tracking and smoother importing. Regardless of your preferences, there should be something for everyone.

So, without any further ado here is the list of latest features:

1. Users who have access to multiple accounts - i.e. 'Accountants' - are now able to switch between accounts more efficiently. The list of available accounts - which can be found at the top menu bar can now be navigated more easily.

2. On the client lists, you can now enable a new column - location.

3. A new pop-up notification has been added to recurring documents - it will now display an error if the system failed to generate the documents.

4. The interface for linking invoices with payments has been renewed. The window which now appears will allow you to conveniently search for the corresponding documents.

5. If a product can be found in a warehouse which is currently marked as inactive, the product count on the product card will be displayed in a greyed-out font.

6. Invoices which have an associated correction note have now been marked with an additional icon, this will allow you to quickly take note of which documents have been corrected.

7. Until recently whenever you were importing documents with multiple positions you could indicate the number of the document which would combine the items into one single document. From now on, you will be able to import documents with multiple positions without indicating a document number for individual import lines - the system will link the document's positions based on the "lp" column, which can be selected during the import procedure.

8. If a user is using his own server for mailing purposes, the activity of an issued document will receive a green status dubbed "Own server".

9. Handlebars now have another additional method which can be utilized, the ability to change letters into capital letters - for this purpose you can use the command - to_uppercase.

10. Payments have been expanded to include the option of recording overpayments. If the linked document is for a lower amount than the one indicated in the payment, the system will highlight the paid amount on the payment list in red, and the overpaid amount will be displayed in the payment details.
That just about wraps it up for February. March has seen the re-emergence of Winter, leaving a cold trail in its wake. However, as we move into the last month of this quarter we are looking forward to the warmer parts of this year.

We highly encourage you to follow us on social media and to reach out to us if you have any questions, thoughts or suggestions.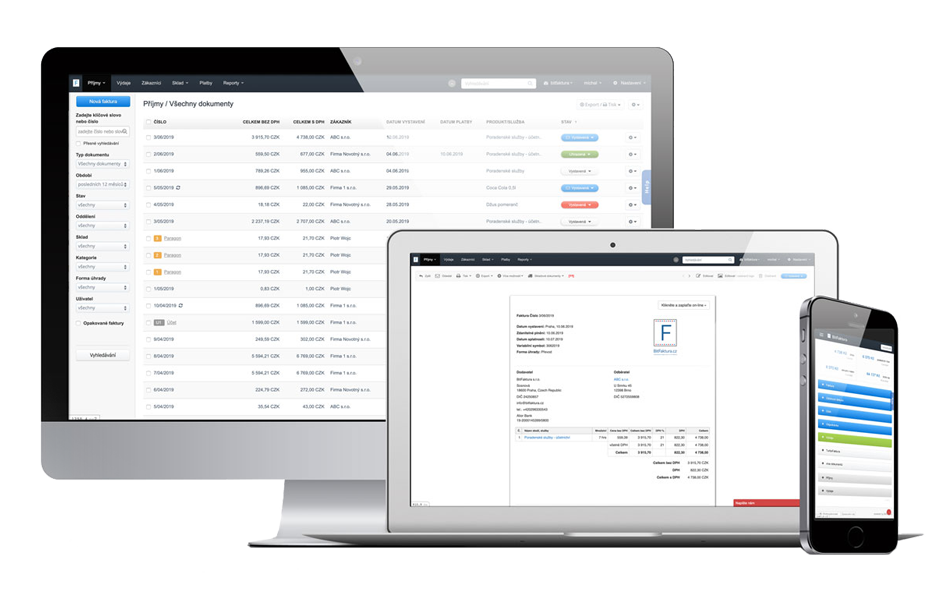 Test out these new product features
Create your invoice with just a few clicks with InvoiceOcean. Start your 30-day free trial today!
Sign up for free
---
---
//