We won The Pirate Summit Warsaw 2014!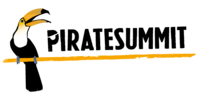 On Tuesday, June 10th in Warsaw, an event was held under the name of Pirates on Shore Warsaw - it was a competition for the most interesting Polish startups, organized in collaboration with Reaktor.net and The European Pirate Summit.
 
Jury
The organizers managed to invite the true elite of experienced sailors: John Biggs (TechCrunch), Max Gurvits (Teres Capital), Marcin Szeląg (Innovation Nest) and Dawid Kosiński (Spider's Web). Young entrepreneurs had the opportunity to draw from their Silicon Valley experience and receive valuable mentoring advice.
Concept  
The European Pirate Summit is one of the most important startup conferences, which brings together pirates from the European scene. A pitch battle took place which emerged two lucky contestants who will proudly represent Warsaw at TechCrunch Disrupt London and Pirate Summit Cologne during the European Summit 2014.
 
Form  
Pirates on Shore Warsaw event was divided into two parts. First, the jury was presented followed by a brief discussion about their observations and experiences in working with startups. The second part belonged to contestants as they walked the plank, having only received 1 minute to pitch their ideas, known as the elevator pitch. After those long 60 seconds, the jury asked questions. This idea behind this form is not only to give a brief presentation, but also to receive a rapid assessment of the person and product which they promote. An overall number of 15 pirates attempted this way of ''selling'' their idea.
Participants  
After a short discussion with the VCs, 15 sea dogs presented their projects. All participants were confident on stage and were up to the task, performances were solid and there were also some humorous elements.
Results  
Over 100 people interested in startups appeared on Reaktor's board.  After some deliberation, the jury announced the winners.  The second place, after a fierce battle, coincided Fashionote, a mobile application created for lovers of fashion magazines and shopping. The victory fell into the hands of InvoiceOcean who plans to board yet unconquered markets, providing fast and intuitive solution, ready to adapt to the new land. The InvoiceOcean team will attended Pirate Summit Cologne from 1-5th September and London TechCrunch Disrupt from 18-21st October 2014. We wouldn't have done this without your input and suggestions, thank you all for making this possible!
---
---
//