What to pay attention to when looking for an accounting office?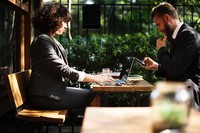 Support of an accounting office is the best solution for aspiring entrepreneurs who start their own business. If you have just set up a business or are planning to do so in the near future, be sure to look for a competent office. In this article you will find some tips on how to choose the best one.
A good accountant is a treasure. Micro-entrepreneurs and owners of small, medium and large companies know this very well. With the support of a professional, you will be able to do what you know best. You can take a break from the "cumbersome paperwork"; the necessity to calculate taxes yourself will no longer be a source of stress and frustration as well.
 
How to find a good accounting office?
 
In spite of appearances, finding a good accounting office is not easy. Although there are hundreds of such entities on the market at present, using the services of a random office may have long-term, extremely unpleasant consequences. Do you want to choose a competent specialist who will not disappoint your trust? There are a few important points to note.
 
Scope of duties
 
Not everyone knows that an accountant can not only settle taxes, keep the necessary records and submit tax returns. Many companies help their clients from the outset by completing the formalities related to the establishment of a business. Do you want an accounting office to help you get through the company registration process? Make sure that it is possible.
 
Recommendations
 
When looking for an accounting office, ask entrepreneurs you know for help. Personal recommendations, especially from people you trust, should be an important factor in your choice.
 
Knowledge of the industry
 
A good solution is to use the services of an accounting office that provides services to companies operating in the same industry as you. Knowing the specifics of the market and the regulations governing a particular type of activity, a good accountant will check your transactions in terms of the specifics of the industry and ask you to complete the necessary documentation.
 
Amount of fees
 
Should a good accounting office be cheap? Not necessarily. Lower fees, especially in this industry, can mean reduced scope of duties and limited support. If you want to receive a comprehensive, tailored service, do not make decisions based solely on price.
Important: before signing a contract with an accounting office, make sure that the monthly rate includes additional services, e.g. issuing contracts to perform a specific task or contracts of mandate for subcontractors, and the settlement of the annual tax return.
 
Certificates
 
In accordance with the provisions on facilitating access to the performance of certain regulated professions, which entered into force on 10 August 2014, account books can be kept by anyone who has full legal capacity and has not been penalized, inter alia, for an offense against the credibility of documents, property or business transactions. Before you start working with an office, ask your accountant about his certificates. Remember that they are not a guarantee of competence. However, they increase the probability that the accountant has the necessary knowledge and updates it regularly.
 
Way of communication
 
Do you have little free time and want to contact your accountant online? Would you like to discuss ongoing tax issues over the phone from time to time? Before establishing cooperation, be sure to find out what kind of contact the office prefers. This seemingly insignificant detail may significantly affect your comfort and satisfaction in the course of a long cooperation.
 
Chemistry
 
The last, but certainly not the least, selection criterion should be "chemistry", understood as an agreement between you and the accountant. If, despite the best recommendations, it does not inspire your confidence, listen to your feelings and resign from cooperation. Regular contact with a person you are not comfortable with will be a real torment. Entrusting your company's finances to such a person wouldn't be the best idea.
Time is money. This is particularly true for entrepreneurs, who, thanks to their quick reactions, have realized lucrative business opportunities or ... paid lower taxes. If you issue your own accounting documents, use the services of InvoiceOcean. Thanks to our platform, you will be able to invite an accountant to your account in the system. He will have access to the documents even before you bring the originals to the office. Why is it so important? If you are often on the run or provide invoices at the last minute, this simplification will allow you to calculate your taxes on time and eliminate the risk of delays. But that's not all. Accounting offices can also make accounts in the system available to their clients. This option will allow you to save a lot of time and take advantage of a modern tool that will significantly facilitate your everyday life.
---
---
//