How to Create Proforma Invoice - Templates and Tips on Issuing This Document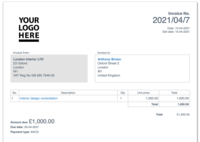 Looking to create a proforma invoice that looks professional and includes all necessary information?
In this article, we are explaining everything you need to know about proforma invoices and present a few professional templates that you can start using right away for free. Let's start with the key question what is the proforma invoice.
What is a proforma invoice?
The first question you can have when looking for proforma definition is how proforma invoices are different from a traditional business invoice. 
Proforma invoice is not legally binding and can not be considered as a final commercial invoice you send to a customer. Proforma invoices are sent before a final invoice that customers have to pay. There are certain business circumstances that require businesses to send proforma invoices such as making sure a buyer and a seller are on the same page in terms of the the deal's conditions.
In a nutshell, a proforma invoice is a document with a seller's declaration to provide goods and services at an agreed price to a buyer. However, as far as this document is not legally binding, it is not recorded in sellers' and buyers' books.
Remember that proforma invoices are not VAT invoices and can't be a basis for reclaiming VAT.
That is why on your proforma invoices, you should also add the information "This is not a VAT invoice".
How to make a proforma invoice?
When creating your proforma invoice, you would normally include the following details:
issue date of a proforma invoice
buyer's and seller's contact details such as company name, company number, address, VAT ID (if applicable), address
product description of the items being sold
net and gross prices of the items on your proforma invoice
total amount due
tax rates
shipping cost
any applicable discounts
When should you send a proforma invoice?
You should send a pro forma invoice ahead of sending a final business invoice. In fact, sending a proforma invoice saves time for creating a final invoice. In professional invoicing software you can make a final commercial invoice once a proforma invoice is created. If you are using DIY invoices in excel or word, prepare for a more time-consuming process of creating proforma and final invoices as you would have to reenter data manually.
Download a proforma invoice template for free
If you still prefer to create your proforma invoices manually, it is worth testing our automated solutions that will make your document management easier. You can check out some of these professional templates and create your proforma invoice online for free. After you create your document, you can download it in a pdf format or send to a client directly from an online dashboard.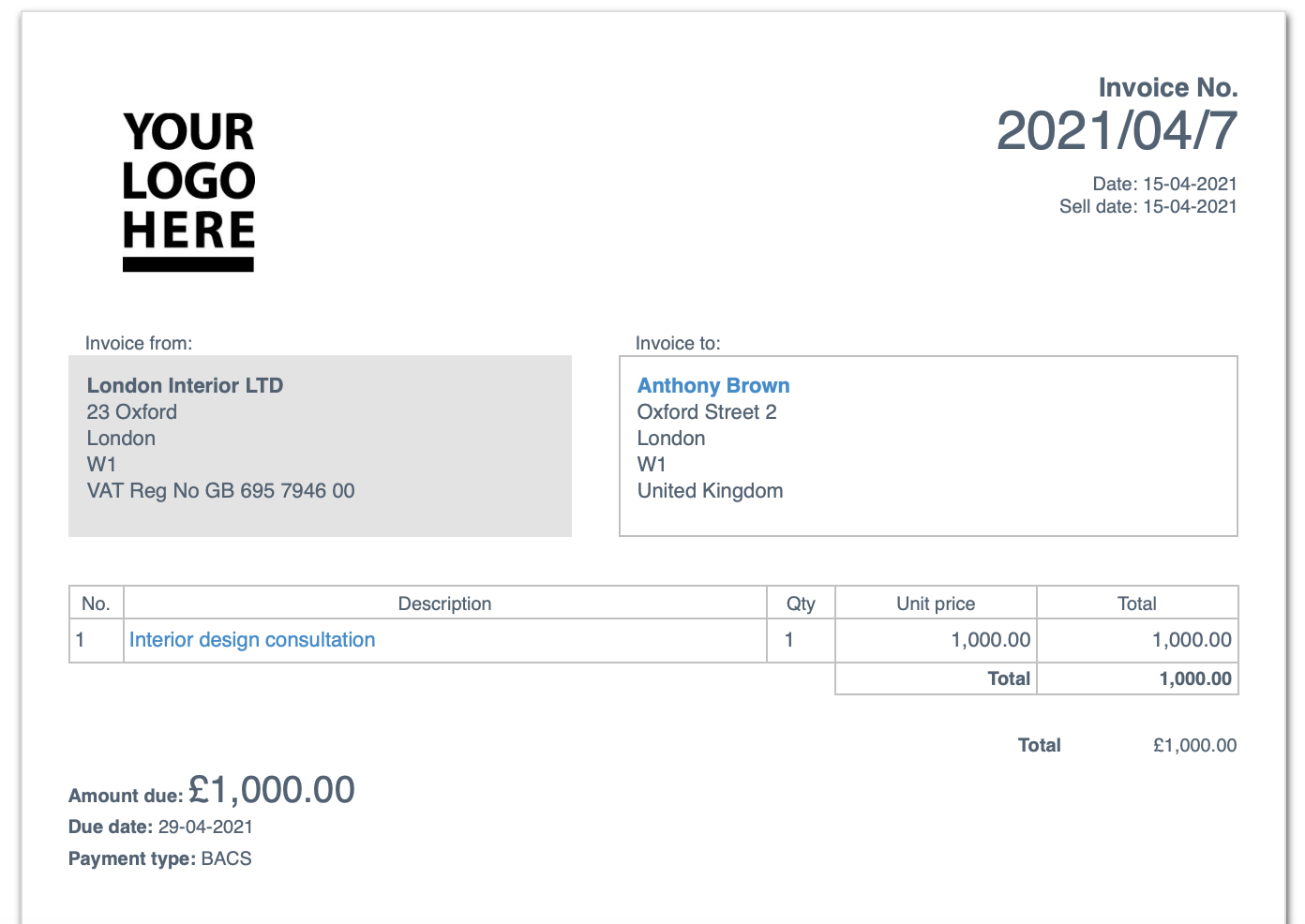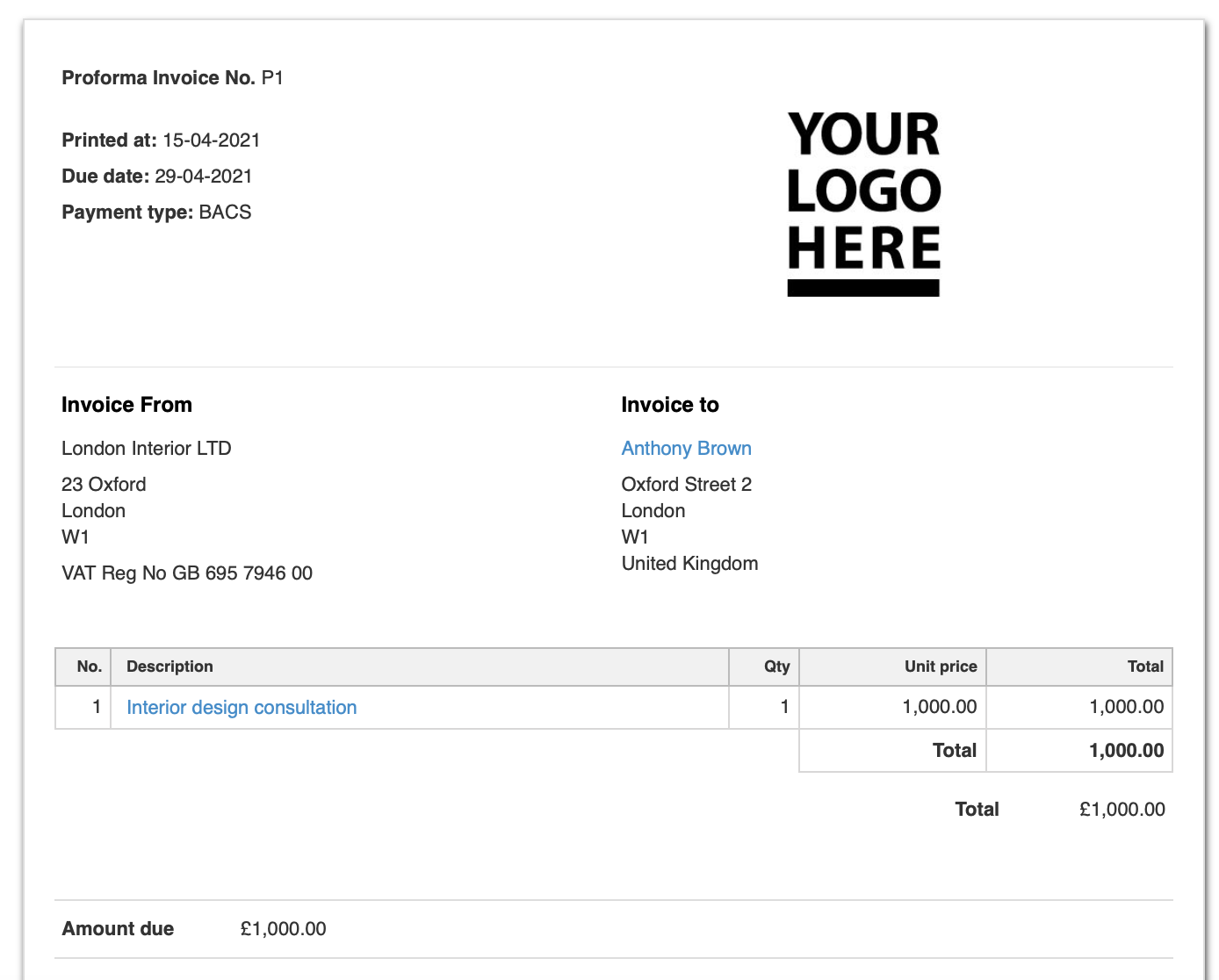 How to create a proforma invoice?
There are just two steps to do it online with InvoiceOcean
Step 1. Enable proforma invoices in your account settings.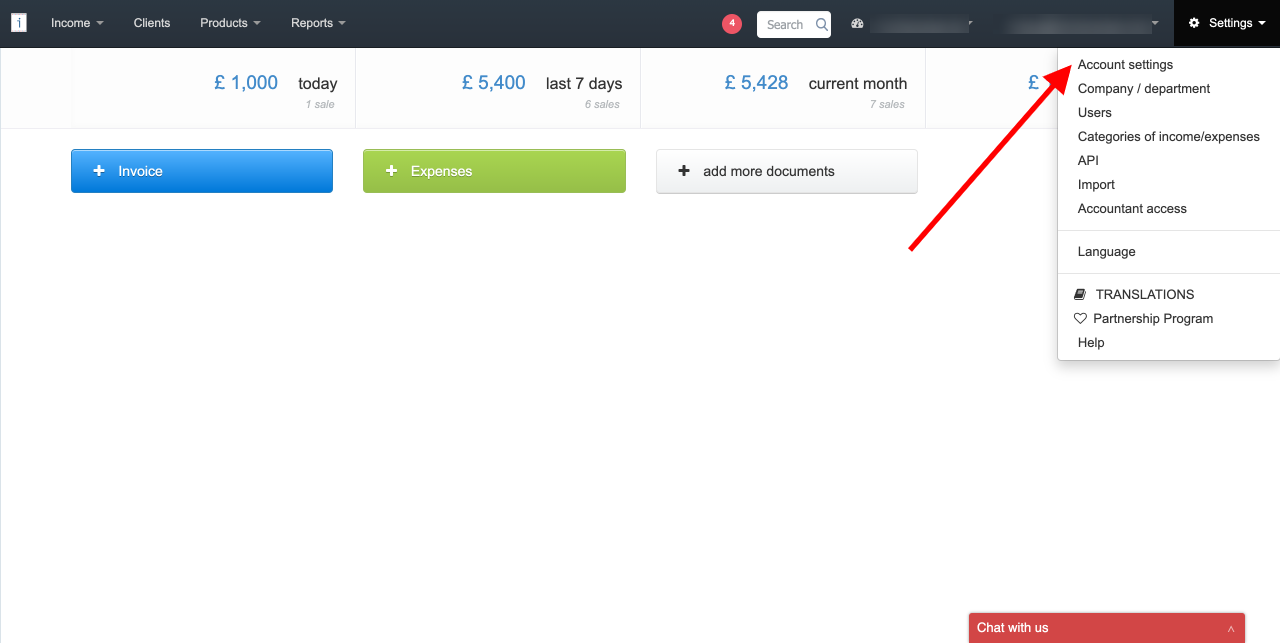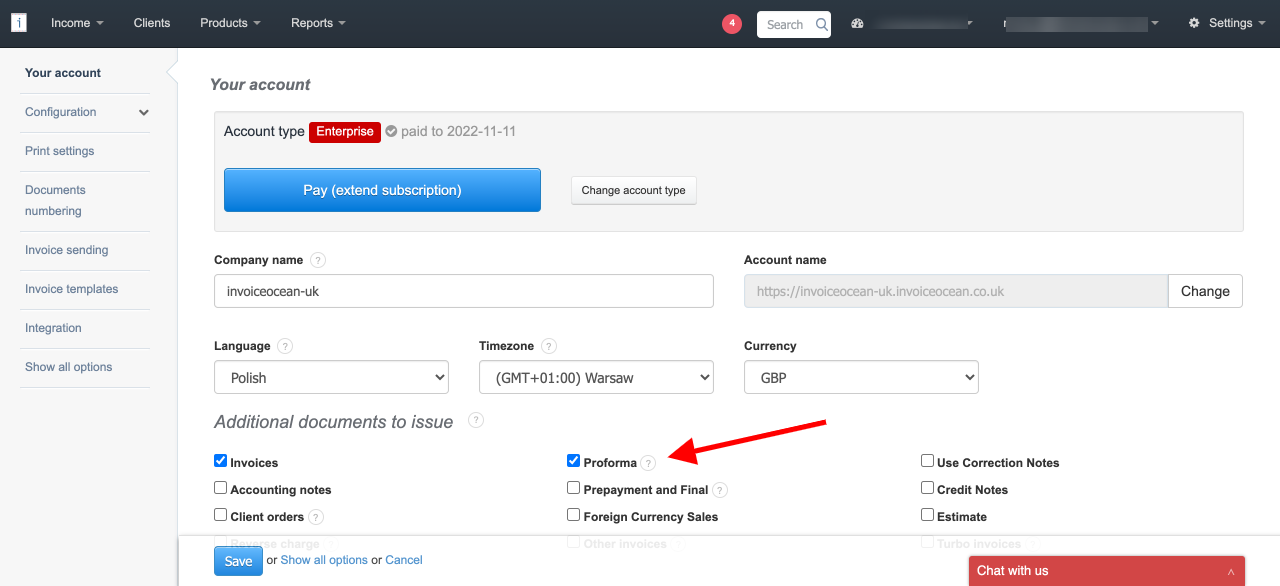 Step 2. Create a new proforma document from your dashboard.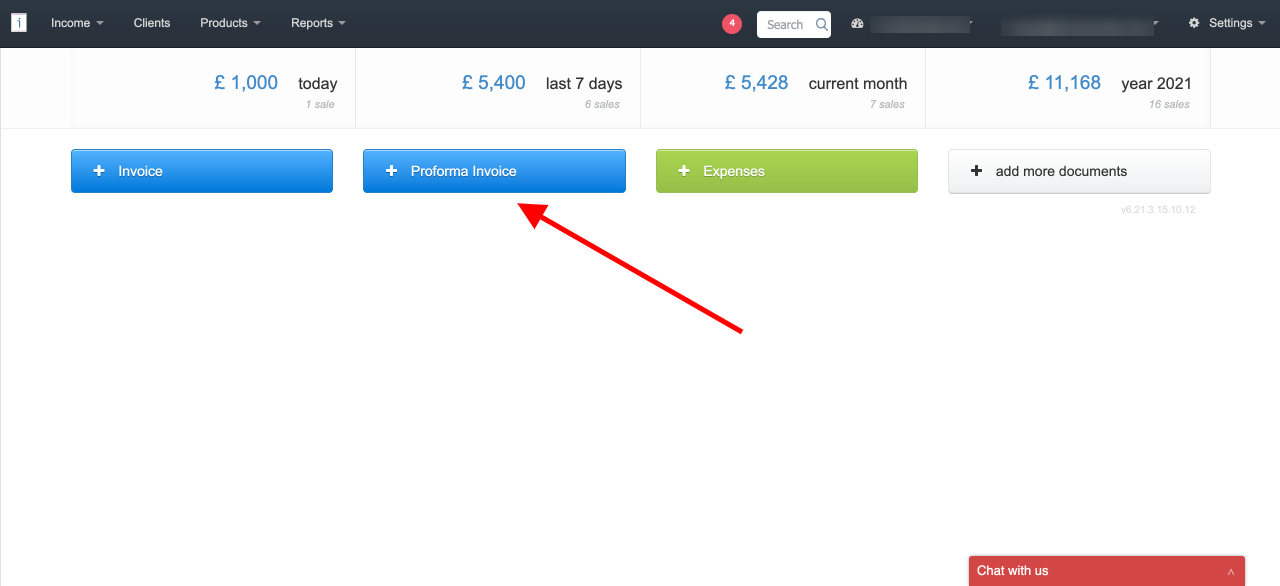 How to fill out a proforma invoice template?
Here are some details that you can fill in when using InvoiceOcean's proforma templates:
1) Proforma invoice number
2) Issue date
3) Sale date
4) Seller's and buyer's contact details
5) Account number and bank details
6) Due invoice date – when you want a client to pay for goods or services
7) Payment type – bank transfer, cash, credit card etc.
8) Currency and currency rate
9) Additional invoice notes
10) Shipping details
11) Add your logo and signature
When should you use a proforma invoice?
There are several situations when you should use proforma invoices instead of regular (final) invoices for your customers.
Here is a number of reasons why you have to use a proforma invoice:
Show a client what to expect – outline the terms and conditions of your future transaction. By stating final prices, dates, and payment conditions your client won't be taken by surprise with your final invoice and cost.
Agree on the final price – mention the price for each service including any applicable discounts and taxes.
Let your client know about delivery dates – include the information on when your client can expect the service or product to be delivered.
All goods and services included – outline all goods and services that will be delivered
Payment terms – mention the payment type that you want your client to pay
Declare the value for customs  – especially important for international delivery as it will ensure a fast dispatch of your goods at the border.
Prevent any possible disputes – by stating terms and conditions of delivery and sales, dates and cost you can prevent any misunderstanding that can arise when transaction for a final invoice has to be made.
Making a proforma invoice in Word or Excel
These proforma invoice templates are still in use. For some business owners, the online invoicing software available only remains too complex and overwhelming. That is why some companies would still be using invoice books and send manual entries to their accountants at the end of the accounting year. For accountants, it usually creates additional work as they have to input all notes in their accounting software once again. As a result, it raises the cost of the accountant's services and for businesses – an unnecessary paperwork.
If you want to improve your document management and reduce paperwork for yourself and your accountant, you could avoid using a complex accounting software and go for an easier option of a software that covers invoicing from A to Z while, at the same time, keeping its dashboard the bare minimum of functions.
Issue a proforma invoice with invoicing software
With an invoicing tool, you can keep track of all your invoicing documents, their details and status, and easily send them to clients from the dashboard.
When you create your proforma invoice online, you can easily convert it into a final invoice without entering the same data again. Also, you can send an automated reminder to clients in case they miss out on the documents you have delivered.
In some cases, invoicing tools offer a client panel that will help you organize your client's documents and provide a quick access link for a customer to view, download, and print your invoicing documents online.
Final notes about proforma invoices
While proforma invoices are not necessary in all situations, your business may need them especially when you want to be on the one page with your business partner before sending a final invoice. There are multiple templates that your can use – excel, word, and online invoicing software with the later being the most convenient solution.

---
---
//