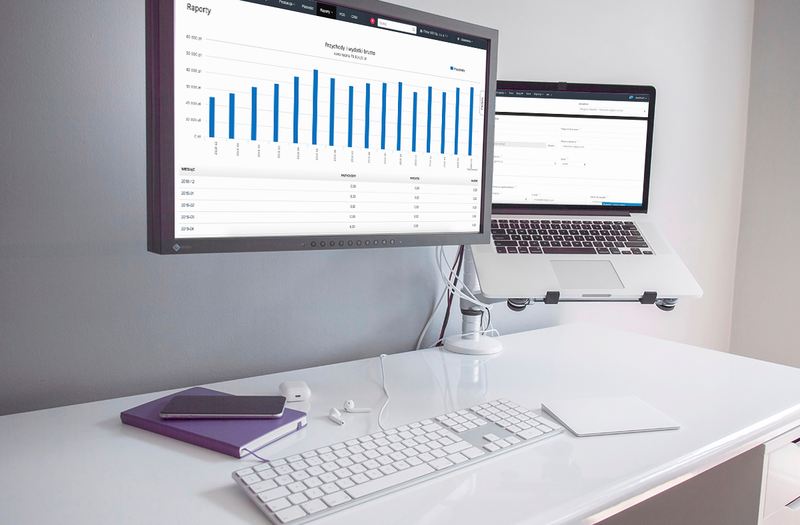 InvoiceOcean - news
How to organize remote working during the coronavirus outbreak? Organization of duties, useful tools, proven advice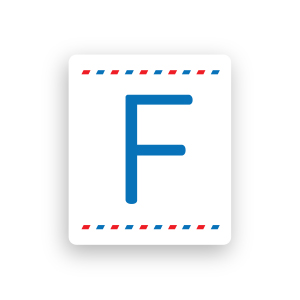 Due to the coronavirus pandemic, many entrepreneurs have posted employees to work from home. Unfortunately, not everyone instructed their subordinates on how to organize it. In this article we will explain how to work effectively from home. We will point out useful tools and tips based on the experience of people who work like this on a daily basis.
In order to limit the spread of the coronavirus, the government called on employers to provide remote work opportunities for employees. In this way, many people have transferred their work duties to their homes. For those who have never worked from their homes before, such a change can be a source of great stress. Especially if the employer has left no guidelines, tips and materials on how to organize work duties at home.
Remote work – effective and convenient
Although the forced transition to remote work seems difficult, it can also be an opportunity for development. The new work system, implementation of the optimization and favorable changes have a chance to be beneficial. Especially in the long term. According to a study conducted by Owl Labs, people working remotely are up to 22% happier than other employees. They also experience less stress related to work and ... work more than people that go to the office. 
The benefits of remote working are therefore felt by both employers and employees. 
For the performance of the duties at home to really bring benefits, good work organization and tailor-made technological support are key. In the following paragraphs, we will explain how we organize remote working in InvoiceOcean. We will show what tools we use and what we do to stay effective and ... win against distractions.
InvoiceOcean – tried and tested ways for remote working
For over 10 years, InvoiceOcean has been providing modern and ecological e-invoicing solutions to over 500,000 customers. We are one of the market leaders and our products are recognized and awarded by industry experts. Our employees regularly perform duties while working from home. Currently, we have completely eliminated office work, switching 100% to remote work.
We are therefore a great example that working from home does not necessarily mean less efficiency. Quite the opposite! Especially today, in these difficult times for many companies, our experience can be a source of inspiration and… hope. Hope, that such a system has a real chance to work.
 
Important tools
One of the most important conditions for successful remote working is having good tools. We base our work on three large tools: InvoiceOcean, Sugester and Google Hangouts.
The tools used at work should, above all, enable: 
efficient team communication – both textual (chat) and oral (teleconferences); 
separation of duties and monitoring of their implementation; 
storage, grouping and archiving of documents; 
classifying information about clients with access for all or only specific team members; 
access to the knowledge base – principles and rules of conduct in specific situations.
 
For text communication, simple free solutions are ideal. Smaller companies and teams can use Whatsapp and Facebook Messenger successfully. Slightly more advanced are Slack, Microsoft Teams and Facebook Workplace. 
Skype, the aforementioned Google Hangouts or Microsoft Teams will enable efficient execution of teleconferences and online meetings. 
For gathering, archiving and exchanging documents, the popular Google Drive and Dropbox will be irreplaceable.
To meet the needs of enterprises and distributed teams, we have created a separate team developing the Sugester platform. Sugester combines all the necessary functions available in various applications that facilitate remote working. It's mail, live chat and CRM in one. Sugester enables contact with the client, allows to assign tasks, monitor and change their status and measure working time. It also includes an internal knowledge base and an internal disk for storing files. As it is easy to guess, our employees use it on a daily basis.
Organization of remote working – proven tips 
The effectiveness of remote working is ensured not only by proven tools, but also by good habits. How to work remotely so as not to go crazy? 
Start every day at the same time. Did you used to go to the office at 9? Start working at home at this hour too. 
This system helps to maintain the daily routine despite changing the way of work. It also strengthens the sense of security, so strongly affected by current events.
Limit the distractors. Facebook, LinkedIn, YouTube – popular social networks and websites are the bane of many people working remotely. Especially now, with so much happening, the vision of constantly checking Facebook is extremely tempting.
For many people, distractors are the biggest challenge when working from home. An effective way to eliminate them are free applications, e.g. Cold Turkey. All you need to do is enter the web address of the page you want to block and the time at which the application should unlock it. Simple? Definitely yes. Plus, it works great. 
Create a to-do list. Working from home is often task-oriented. To eliminate chaos and not get stuck in a maze of duties, each morning (or the previous evening) create a list of responsibilities with priorities. Once you have finished one of them, remove it from the list.
If you work alone, you don't need to use any online platform to create a list of responsibilities. A piece of paper and a pen or a calendar that you use on a daily basis are all you need. We are used to the task module in Sugester as it improves the work of a large team. The marked statuses and the planned time of completing the tasks give an up-to-date picture of the execution of requests without multiple inquiries and multiplication of communication threads.
Separate the place to work. Although the couch may seem like the best place to work, it is just appearances. Working on the couch will put a strain on your spine. It will also make it much more difficult for you to separate your work from your private life.
If you do not have a separate office at home, use the kitchen table. It works perfect as a desk.
 
What about visits to accounting offices?
Although many accounting offices encourage clients to drop documents in mailboxes or leave them at the door, this does not eliminate the risk of contracting the virus. At this time, which is not easy for everyone, we encourage entrepreneurs to resign from personal visits to accounting offices and send invoices electronically. 
InvoiceOcean is an effective solution that supports entrepreneurs in this area. InvoiceOcean allows many online users to issue invoices, including proforma invoices, and other documents. Our company also provides accountants with access to documents so that customers do not have to deliver them in person. The system also enables accepting online payments and creating lists of all documents issued for a given contractor. Therefore, it provides a wide range of services online.
As experts admit, remote working is the future. Indeed. The current events, although extremely dramatic, will certainly prove to many entrepreneurs that remote working is not only possible, but also effective and rewarding. The key to success is the support of modern technology and the development of healthy daily habits.