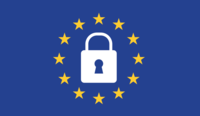 GDPR - This is a general term for the General Data Protection Regulation 2016/679. A law passed in 25 May, 2016 within the European Union. The law relates to dissembling of data -- any operations related to the data of physical individuals -- such as collecting, storing, deleting the data. You can be sure that we at InvoiceOcean comply with GDPR as well as you with your clients, if you are our customer and work within our service. 
For more information and a deeper analysis of our security and data privacy features, please head on over to the security and cookies sections of the site. These pages will inform you exactly how we store your data, the reasons we do, and what we do with it.
Please be advised that your data is always safe with us as well as your private information you share within our system or our forms. Again, we want to reiterate that we are fully compliant with General Data Protection Regulation 2016/679.