What Sort of Invoicing Service Do You Need?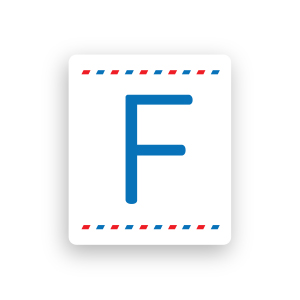 Mike Lata (aka Maciej Duraj), 2018-11-23
There are a lot of us out there who use invoicing services on a regular basis. We either receive invoices or send them out monthly and it can be a headache tracking down what we owe or who owes us and when the invoices are due. Most free services or templates do not have any sort of tracking available without us issuing alerts, or something similar, on our calendars.
If you are a freelancer who sends out an invoice once in a blue moon expecting to be paid promptly and you usually do it after your work has been completed, a free service or even a template here and there might work for you. However, if you work with professional clients or corporations that require a VAT ID and bookkeeping, even in these cases it would not hurt you to get a service that offers these features and tracking in the long term.
There is also the aspect of dealing with unpaid invoices or shady clients who may hope you forget about a previously-issued invoice and move on. Again, having a service that does tracking and can issue you alerts as well as your clients reminders of overdue invoices, can really benefit anyone.
An invoice service such as ours here at InvoiceOcean UK will get you the benefit of being able to track all your issues invoices through the invoice panel and see their payment status and issue date clearly. These payment statuses are marked by buttons of different colors and red means issued, but not paid). You can then simply resend the invoice, send a reminder or create auto reminders to send to clients of unpaid invoices.
This will benefit any freelancer significantly as well as business owners, particularly those in the SMB category of smaller businesses trying to make it and start ups. Our system also has benefits for businesses or freelancers who have headquarters internationally or travel a lot because we offer automatic currency conversions, dual-currency invoicing and language translations.
Enterprises and larger companies may want to have accountants do their invoicing, but have access to the system and final say on invoices. They can do that with our system in one of our two most-premium plans by adding multiple users and accountants to their profile. They can also use a client panel to send an url to clients they can see their entire invoicing history with.
So, the question goes back to: what sort of service do you need? I think a good platform, like ours at InvoiceOcean UK, can benefit anyone who does any invoicing on a regular basis. Whether you are a freelancer, small business owner or a CEO of a major enterprise, you will want a system in place that takes the headaches out of traditional invoicing and allows you to focus on your work.
We have various plans available and even our free plan will benefit you as a freelancer. Just keep in mind, you will be limited to just a few invoices per month and if you work at a steady pace and do more invoicing, it is recommended you try one of our other plans. Any of them are free for the first 30 days and you can try them anytime.
If you are a small business owner, you can definitely benefit from the Professional plan. You may want to try our warehousing feature and be able to digitally store your goods or information about your goods online in a database. You can do that with this plan and even add various warehouse documents to your goods such as Acceptance of Goods (AOG) and Release of Goods (RoG). You, as well as larger enterprises, may like to keep charts available of your spending habits running your business, and our Professional as well as Enterprise plans will have this option available for you. This can be particularly useful for accountants and bookkeepers and may save you a lot of money on specialized accounting software that usually does this. 
Enterprises who have many employees, clients and business partners will definitely want to take advantage of our Enterprise plan. It will definitely come in handy and our invoice tracking features (by going to the income section and selecting either all or invoices from the drop-down menu) and Activity panel (under settings, which allows users to see all of their activities or users with account access). They can also compare results and chart them. They can even add various departments within their companies and other customization options. However, the unlimited customer database, product catalog, invoice sending and receiving, and users per account is what should really drive them to try out this plan.
So you see, there are definitely benefits of having a plan for individuals and businesses of any size and we have a wide range available for you or your business to try out for 30 days free of charge. Whether you are a freelancer who sends a couple invoices per month or a large corporation that does invoicing daily, try us out.